Almond Dark Chocolates – For the Chocola lovers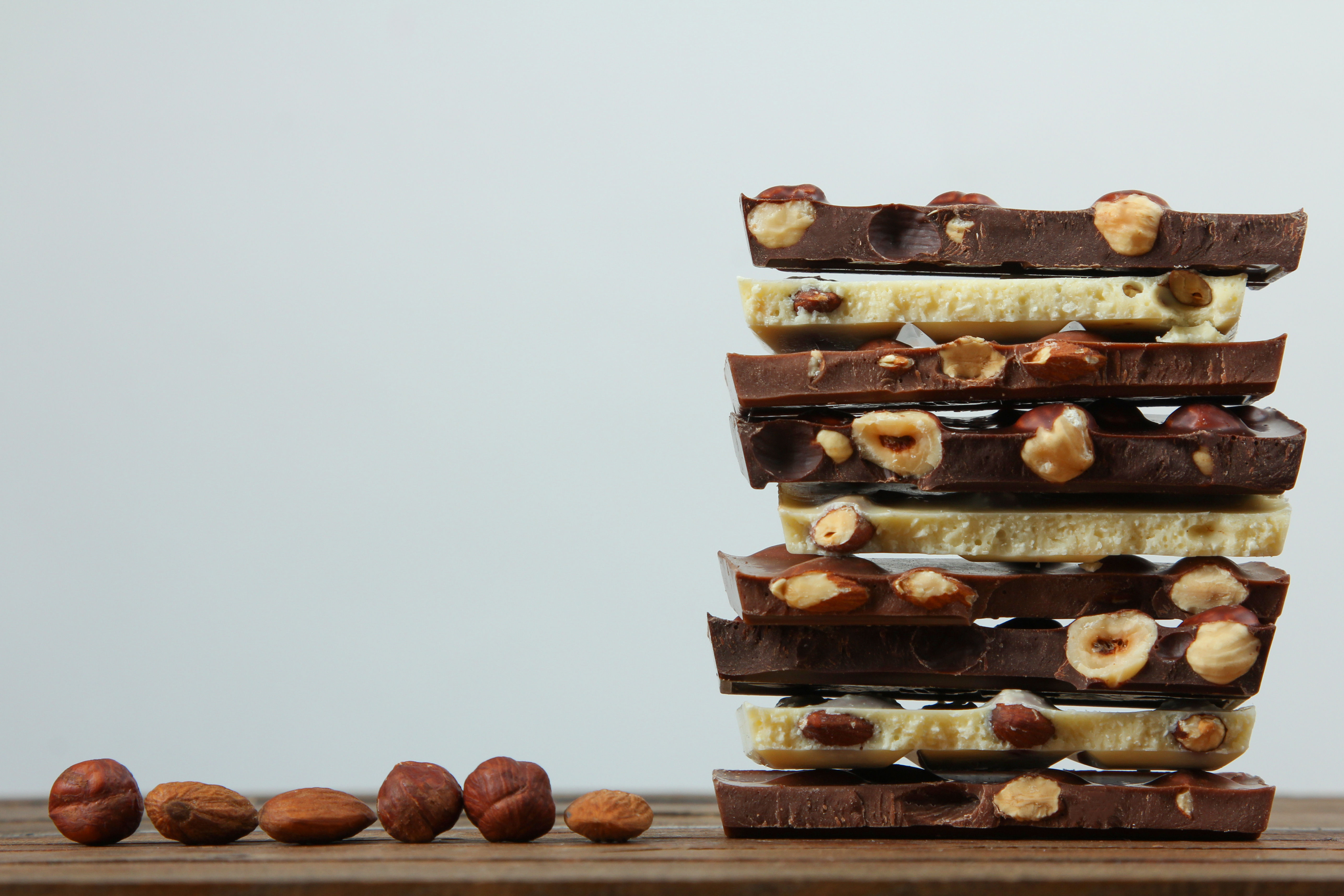 Ideal for Vegetarians
Almond Dark Chocolates – For the Chocola lovers
60 min 20
Preparing:

60 min
Ingredients
Dark Chocolate / 1 Pound

Wonderland's Roasted & Salted Almonds / 1 ¼ Cups

Wonderland's Pumpkin Seeds / 1/2 Cup

Wonderland's Sunflower Seeds / 1/2 Cups
Tips
Energy-packed
Almond chocolate
Dark chocolate
Eggless
Directions
Step 1Line a baking sheet with parchment paper.
Step 2Using a sharp knife, cut the dark chocolate appropriately.
Step 3Heat the chopped chocolate in a bowl over a saucepan of gently simmering water until the chocolate is approximately 2/3rd melted.
Step 4Remove the bowl when done and stir gently to completely melt the chocolate.
Step 5Mix-in Wonderland's Roasted and Salted Almonds in the bowl.
Step 6Take a small pan and place it on high heat to roast Wonderland's pumpkin and sunflower seeds until light brown for about a minute and make sure they do not burn by tossing them often.
Step 7Mix
Step 8in these roasted seeds in the bowl.
Step 9Spread the prepared chocolate mixture onto the prepared baking sheet in a 1/2-inch-thick layer and refrigerate for 10 minutes.
Step 10Invert the bark onto a work surface. Remove the parchment paper.
Step 11Cut the prepared block of chocolate into small pieces and serve.