Loving The Muffin' – Cranberries & Chia Seeds Muffins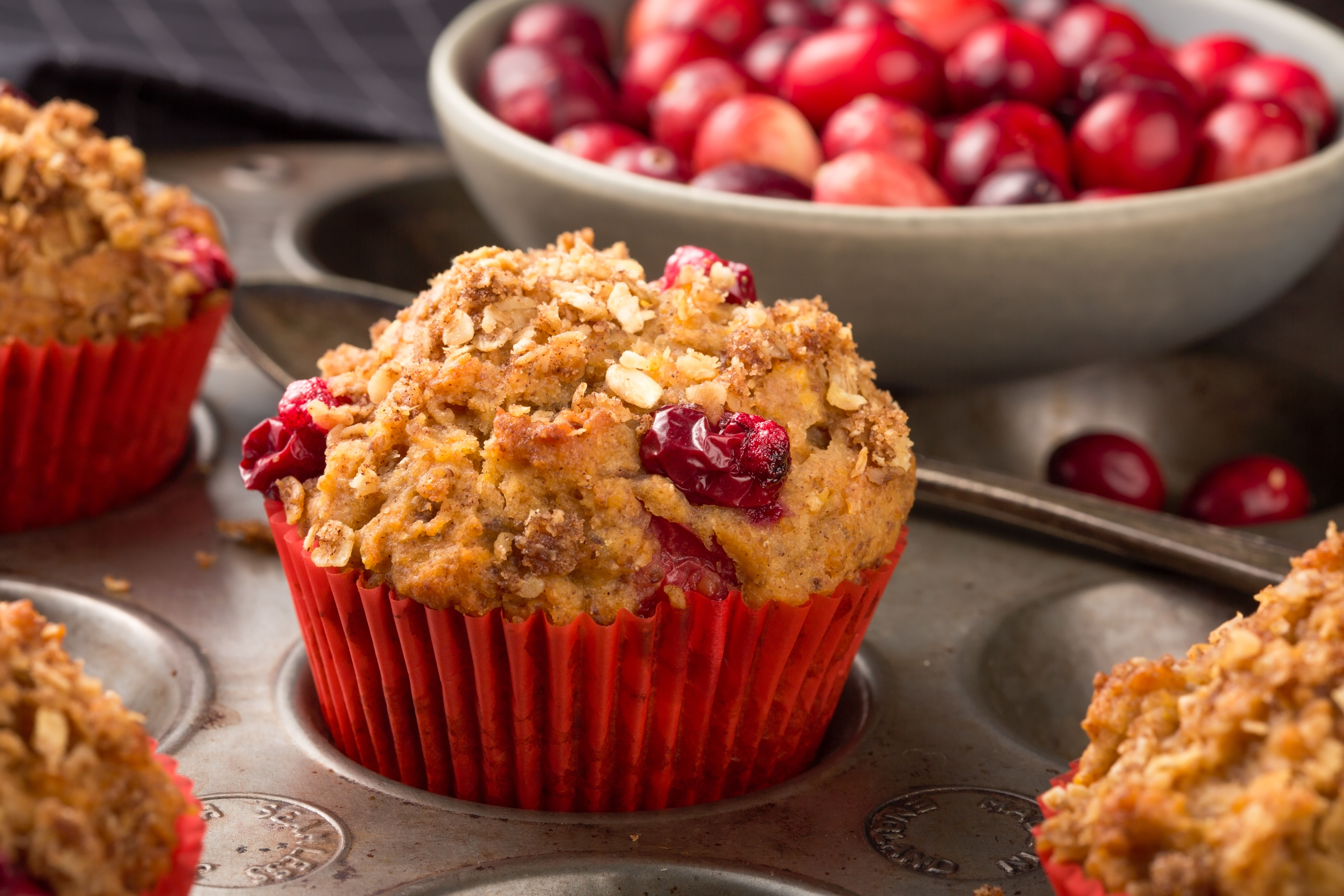 Loving The Muffin' – Cranberries & Chia Seeds Muffins
35 min 12 Low Fat High Fiber
Preparing:

35 min
Ingredients
All-purpose flour / 2 cups

Baking powder / 2 teaspoons

Salt / ½ teaspoon

Sugar / 1 cup

Unsalted butter / ¼ Cup

Eggs / 2

Vanilla extract / 1 teaspoon

Milk / ½ cup

Wonderland Dried Cranberries / 1 & ¼ cups

Wonderland Chia Seeds / 2 Tablespoons
Tips
The same process can be used to make the muffins in your favourite flavours by substituting Wonderland's Dried Cranberries with the wide range of dried fruits available by Wonderland such as Dried Blueberry, Kiwi, Mixed Fruit, Pineapple and Mango.
Directions
Step 1Pre-heat the oven to 180⁰ C.
Step 2Mix the flour, baking powder, salt, and sugar in a large bowl.
Step 3Add the egg, milk, and butter and stir slowly to dampen the flour.
Step 4Mix-in Wonderland's dried cranberries and chia seeds gently.
Step 5Place the batter into the muffin tins/cups, filling each cup about two-thirds full.
Step 6Bake for about 20 to 25 minutes each.
Step 7Serve warm.