Make Your Own Multi-Grain Garlic Bread At Home!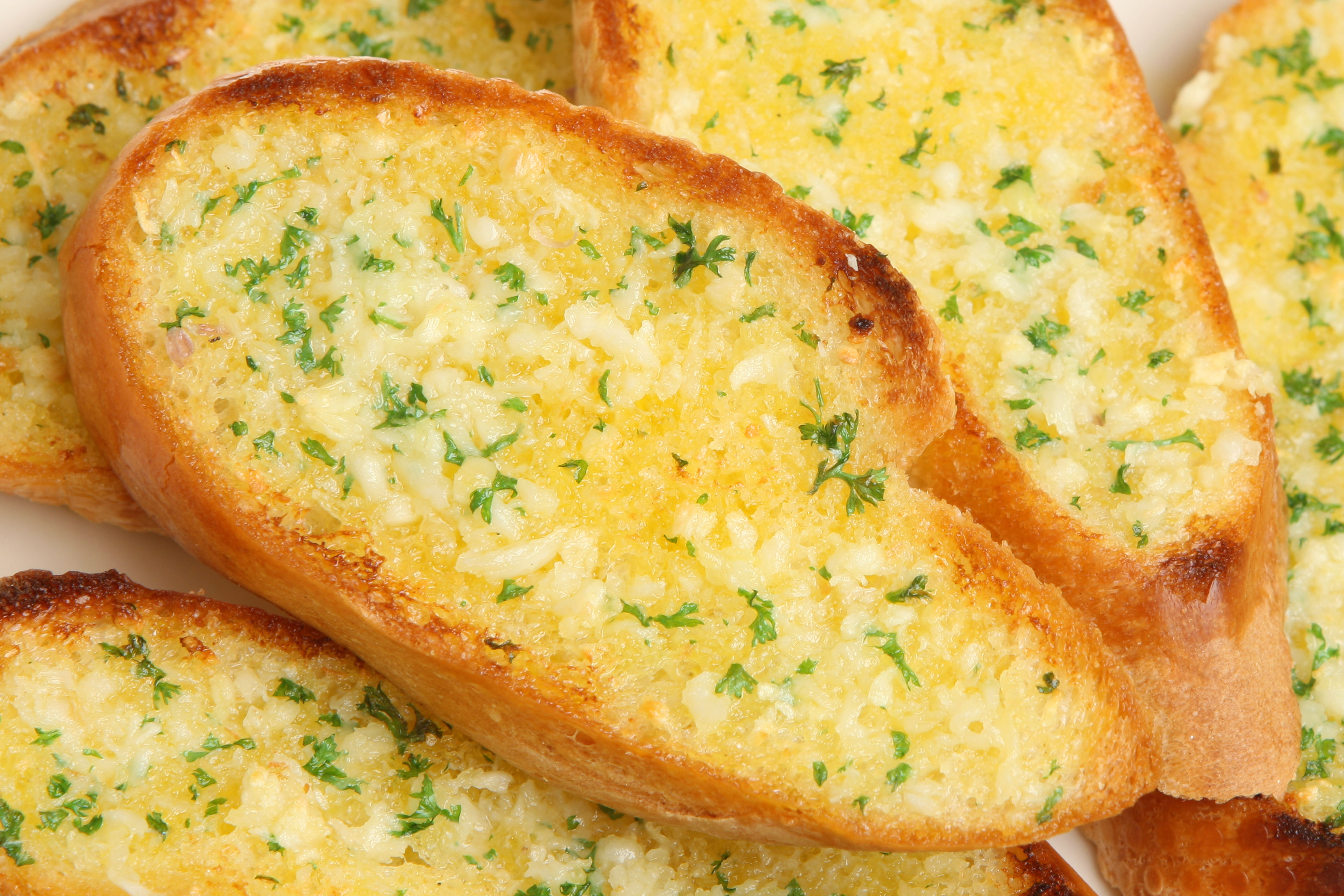 Ideal for Vegetarians
Make Your Own Multi-Grain Garlic Bread At Home!
50 min 1 Low Calories
Preparing:

50 min
Ingredients
Multigrain Cereal / ⅔ Cup

Boiling Water / 2 Cups

Active Dry Yeast / 2 Cups (Easily available online or in any local grocery shop)

Bread Flour / 2 Cups

Olive oil / 2 Tablespoon

Honey / 1 Tablespoon

Salt / 1 ½ Tablespoon

Whole wheat flour / 1 ½ Cup

Water / 2 Cups

Wonderland's Flax Seeds / 1/2 Cup

Wonderland's Sunflower Seeds / 1/2 Cup

Wonderland's Pumpkin Seeds / 1/2 Cup

Wonderland's Chia Seeds / 1/2 Cup

Butter / 4 Tablespoons

Chopped Garlic Cloves / 5

Chilli Flakes / 1 Tablespoon
Tips
Energy-packed
Rich in Fiber
Vegetarian
Directions
Step 1Mix cereal and boiling water in a bowl and let it sit for 20 minutes.
Step 2Add yeast to the bowl and stir until dissolved. Let it stand for a few minutes until the yeast begins to foam.
Step 3Add one cup of bread flour, along with the oil, honey, and salt and stir until smooth.
Step 4Gradually stir in the rest of the flour and whole wheat to the bread flour until you have achieved a moist dough.
Step 5Cover the bowl with a clean dishcloth and let it sit for 15 minutes.
Step 6Put the dough on a lightly floured surface and knead it for about 10 minutes, until it's smooth.
Step 7Put the dough in a lightly oiled bowl and make sure it is completely covered with oil by turning it repeatedly.
Step 8Cover with a dishcloth and let it rise until it doubles in size, about one hour.
Step 9Knead and punch the dough down on a lightly floured surface for about five minutes; then shape into a loaf.
Step 10Sprinkle half of Wonderland's Seeds on top of the loaf and cover with a dishtowel and let rise until it's almost doubled, about 40 minutes.
Step 11Preheat oven to 220 degrees celsius. Brush the loaf with cool water, sprinkle on the remaining seeds, and make three ¼-inch-deep slashes on top with a sharp knife.
Step 12When the oven is hot, pour two cups of tepid water into the pan and place the bread on the rack above it.
Step 13Bake for about 24 to 28 minutes till the time bread rises and browns.
Step 14Remove from the oven and let it cool and then cut into equal slices.
Step 15Pre-heat a pan and add butter when properly hot.
Step 16Add garlic and chilli flakes and mix properly.
Step 17Turn off the heat and let the pan cool.
Step 18Spread evenly the prepared mixture on the bread slices and put in the oven at 150 degrees for 2 to 3 minutes.
Step 19Remove from the oven and serve.