Summer Salad Fused with Berries & Walnuts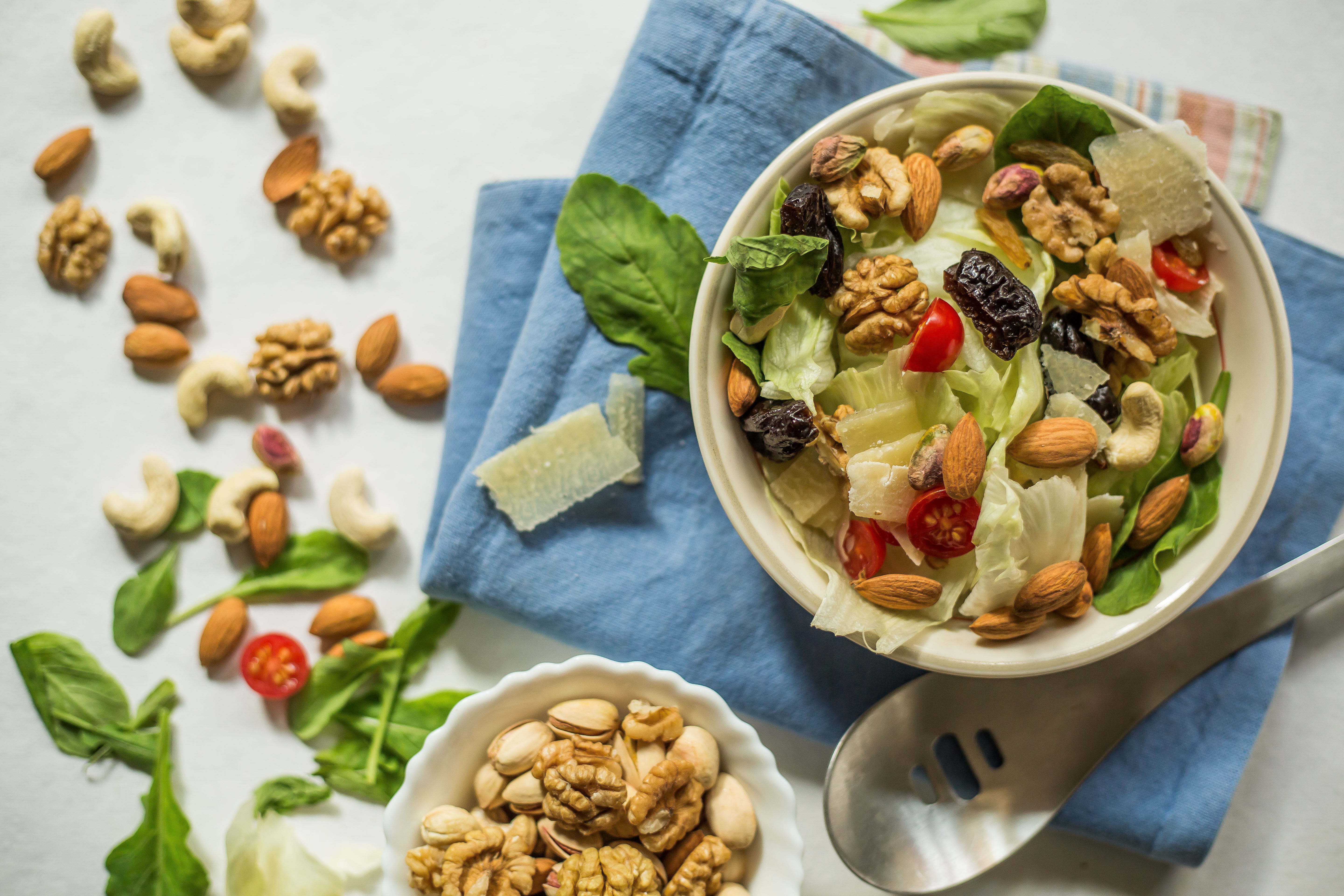 Summer Salad Fused with Berries & Walnuts
15 min 4
Preparing:

15 min
Ingredients
Mixed Leafy Vegetables (Kale, Lettuce, Arugula, Rocket Leaves) / 1 1⁄4 cup

Wonderland Walnut Kernels / 50 grams

Wonderland Dried Blueberries (8-10)

Fresh Fruits of Your Choice

Wonderland Pumpkin Seeds and Wonderland Sunflower Seeds / ½ Cup

Vinaigrette Dressing / 1 Tbsp

Walnut Oil / 1 Tbsp

Pinch of Salt
Directions
Step 1Add all the leafy vegetables in a bowl.
Step 2Add chopped Wonderland Walnuts, Sunflower seeds and Pumpkin seeds to the bowl.
Step 3Add Wonderland Dried Blueberries to the bowl. You may also choose from a variety of dried fruits offered by
Step 4
Step 5Wonderland such as Dried Cranberries, Kiwis, Mixed Fruits amongst others and mix it with fresh fruits of your choice.
Step 6Mix thoroughly.
Step 7Add the vinaigrette dressing and the walnut oil to the salad and mix well.
Step 8Add a pinch of salt as per taste.
Step 9Serve.