Chocolate Coated Prunes With Walnuts Inside To Warm Your Hearts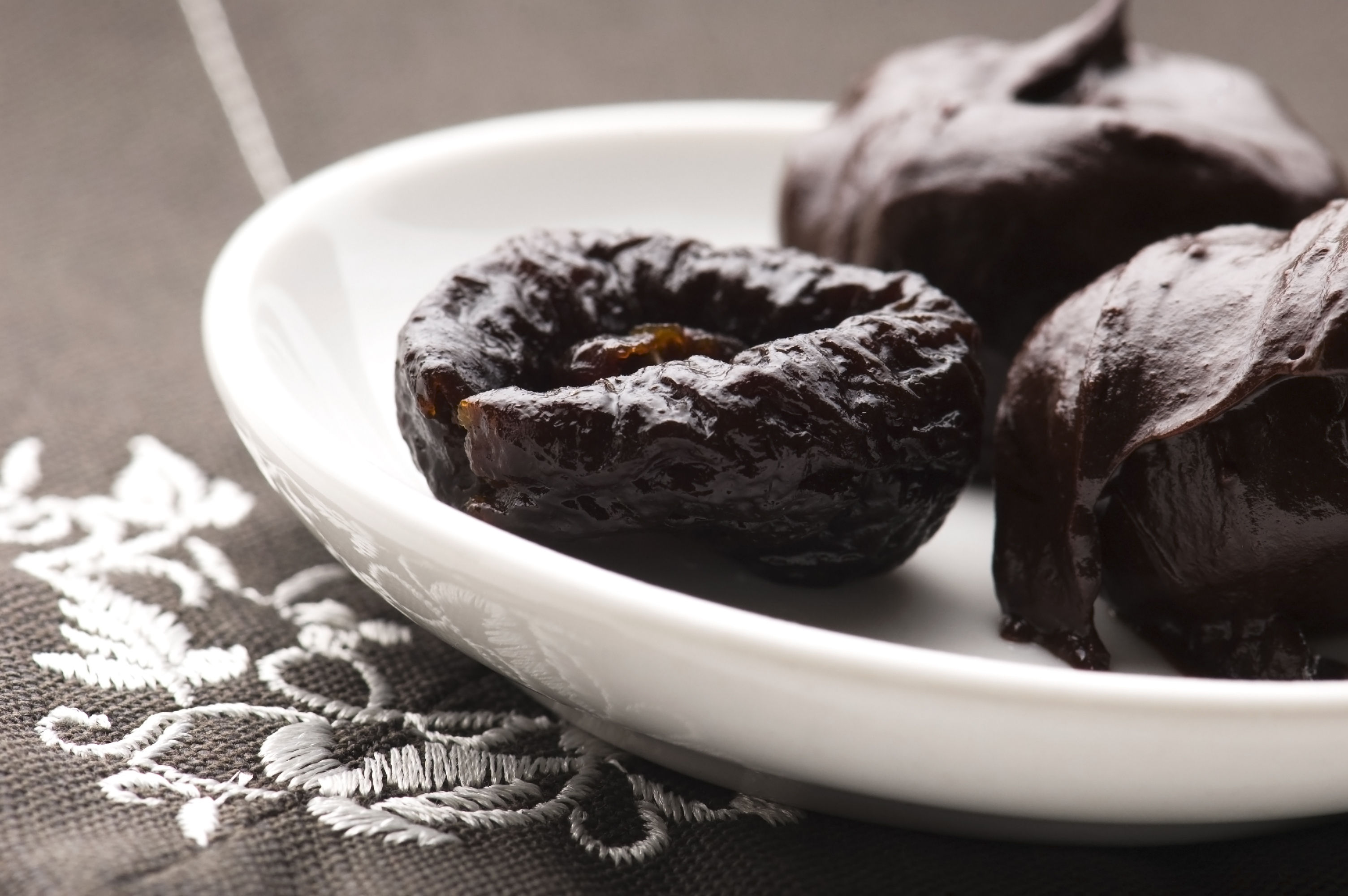 Ideal for Vegetarians
Chocolate Coated Prunes With Walnuts Inside To Warm Your Hearts
25 min 25
Preparing:

25 min
Ingredients
Wonderland's Dried Prunes / 1 Cup

Wonderland's Walnut Kernels / 1/2 Cup (Mashed)

Melted Dark Chocolate / 1 Cups

Baking Sheet

Aluminium Foil / Wax paper
Tips
Healthy yet tasty
High in potassium and vitamins
Good source of iron
Directions
Step 1Cut slit in each Wonderland dried plunes.
Step 2Stuff with small pieces of Wonderland's walnuts.
Step 3Place a heatproof bowl with melted hot chocolate above a pot of hot water over low heat. Stir slowly. Remove from heat after 5-7 minutes.
Step 4Line baking sheet with aluminium foil or wax paper.
Step 5Using a fork or toothpick, dip the dried prunes with walnuts in the hot melted chocolate and place on the prepared baking sheet.
Step 6Sprinkle crushed walnuts on top. (optional)
Step 7Refrigerate immediately.
Step 8When chocolate hardens, transfer to a container and store in a cool place, away from direct sun or heat.