Garlic Parmesan Cheese Pumpkin Seeds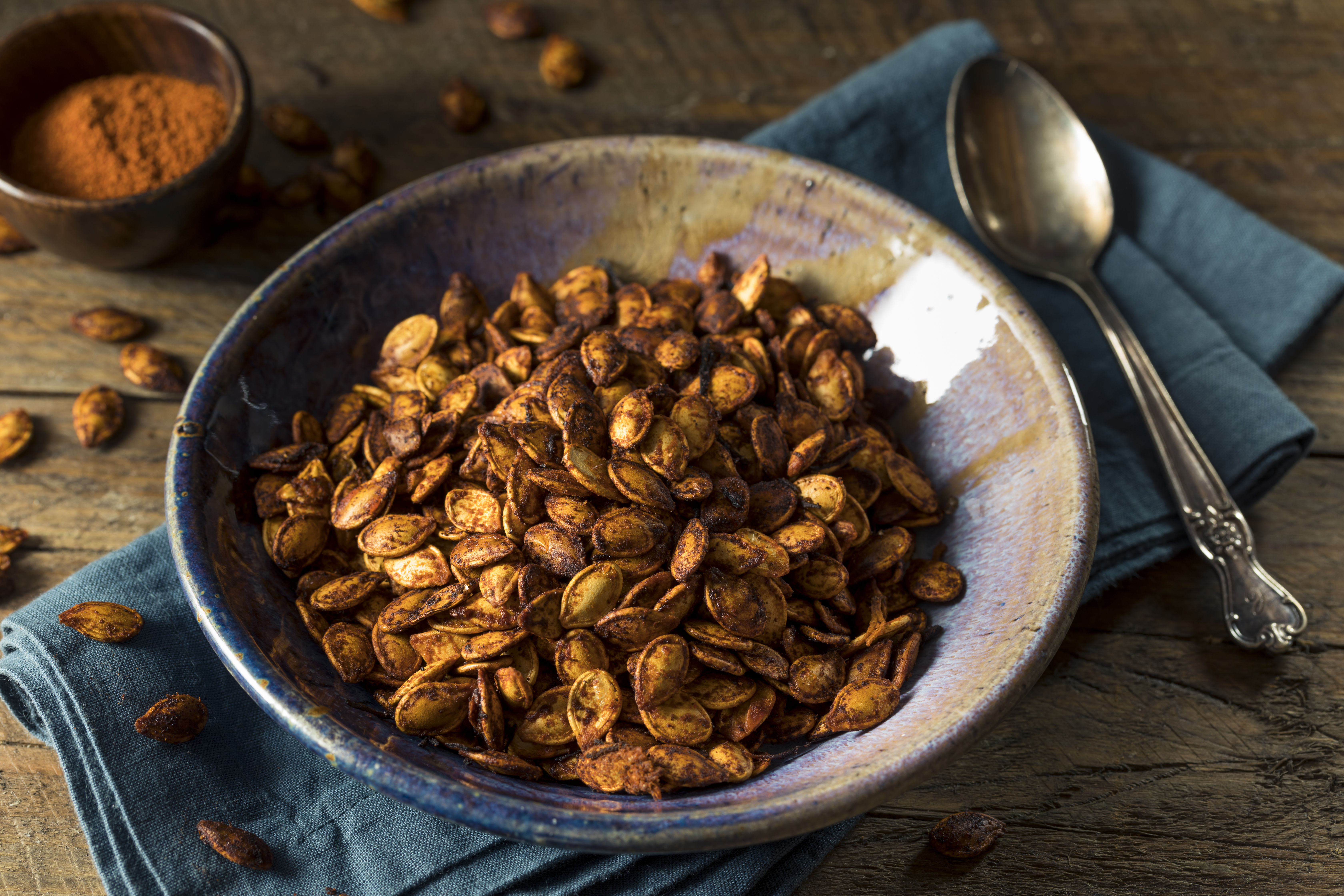 Ideal for Vegetarians
Garlic Parmesan Cheese Pumpkin Seeds
60 min 1 Low Calories
Preparing:

60 min
Ingredients
Salt / ½ Teaspoon

Wonderland's Pumpkin Seeds / 1 Cup

Parmesan Cheese / 2 Tablespoon

Melted Butter / 1 Tablespoon

Garlic Powder / ½ Tablespoon

Black Pepper / ½ Teaspoon

Baking Sheet
Tips
Healthy
Tasty
Easy to make
Directions
Step 1Pre-heat the oven at 150 degree Celsius.
Step 2Spread pumpkin seeds evenly on a large baking sheet. Place in the oven to roast for 40 minutes.
Step 3Mix 1 tablespoon grated parmesan cheese, garlic powder, melted butter, black pepper and salt in a bowl.
Step 4Pour the pumpkin seeds after they have been thoroughly roasted and stir.
Step 5Sprinkle 1 tablespoon parmesan cheese mixture over the prepared pumpkin seeds and stir.
Step 6Spread the prepared mixture evenly on a baking sheet and for 10-15 minutes until lightly browned.
Step 7Let it cool.
Step 8Serve.